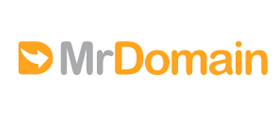 Mr.Domain
C/ Menestrals, 14 07500 Manacor (Baleares) España
About
Since 2007 we offer great prices from the first purchase, without large amounts or prepayments and also something that differentiates us from our competitors: The best domain management application you can find in the European market.
Completely designed and programmed by our technical team, a complete online application, where your needs will be met in real time, with no delays, a very simple and intuitive way to easily manage your entire domain portfolio.
We also want to differentiate ourselves in the quality of our sales and technical support, with a team of people responsible for answering all your questions, no waitings through our "Online Support" or using our ticket system, 365 days a year.
We want our customers to have a good experience with our online shopping system, which is why we offer five different payment methods, we're sure you find the one that best suits your preferences. And last but not least, you get "dominitis" for every purchase you make.
Module Features
Domain Name Query
Domain Name Registration
Domain Name Transfer
Domain Name Renewal
Auto Update Extension Costs
Changing Name Server
Child Name Server Management
Whois Protection
Updating Whois Information
Transfer Lock Management
Creating a Transfer Code
Bulk Domain Import From Service Provider
Bulk Extension Import from Service Provider
Domain Name Promotion Management
Screenshots