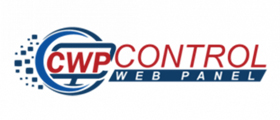 Centos Web Panel
STUDIO 4 HOST 10000 ZAGREB, ROGICEVA 28 CROATIA EU
About
CentOS Web Panel – a Free Web Hosting control panel designed for quick and easy management of (Dedicated & VPS) servers minus the chore and effort to use ssh console for every time you want to do something, offers a huge number of options and features for server management in its control panel package.
Module Features
Manage and automate shared hosting with most unique and advanced features


Automatic Account Creation
When your customers create an order through your site, an account is created automatically on the server, and the customer is notified about the order details.
Automatic Reseller Activation
Resellers are automatically created after user places an order and makes payment. Control resource usage, manage accounts as a reseller
Automatic Suspend/Unsuspend
Easily suspend/unsuspend the services through WISECP, and also services are automatically suspended as it reaches service end date.
Rebuild Hosting Account
With just a single click, completely reset an account. No more manual account recreation!
Resource Management
You can upgrade or downgrade the packages and increase resource usage and other limits of any hosting account.
Automatic Termination
Optionally or immediately any account after it has reached the service end date.
Package Synchronization
Packages are in sync with control panel, so any packages created in control panel will appear on WISECP and easily use them without creating.
Automatic Upgrade/Downgrade
If the Hosting package is insufficient, the customer can automatically upgrade to a higher package with the requirement to pay a difference fee. At the same time, administrators can also upgrade/downgrade through WISECP Admin Area.
Import Hosting Accounts
When you add a server to your WISECP, you can easily import all the hosting accounts in the server with just single click. No more manual migrations!