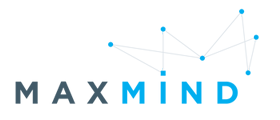 Maxmind
+1-617-500-4493
14 Spring Street, 3rd Floor Waltham, MA 02451 USA
About
Founded in 2002, MaxMind is an industry-leading provider of IP intelligence and online fraud detection tools.
MaxMind provides IP intelligence through the GeoIP brand. Over 5,000 companies use GeoIP data to locate their Internet visitors and show them relevant content and ads, perform analytics, enforce digital rights, and efficiently route Internet traffic. Businesses can obtain additional insights into their customers' connection speeds, ISPs, and more using GeoIP data. MaxMind's industry-leading minFraud service helps businesses prevent fraudulent online transactions and reduce manual review. The minFraud service is used to screen over 175 million e-commerce transactions and account registrations a month. Over 7,000 e-commerce and other online businesses benefit from the minFraud service through our client and partner networks.
MaxMind is privately held and based in Waltham, Massachusetts in the United States.
Module Features
Fraud Risk Score
Do Not Validate Address Information
Reject Free Email Service
Reject Country Mismatch
Reject Anonymous Networks
Screenshots